The General Manager of the Santa Clarita Signal published this response to local resident Paul Allen's letter: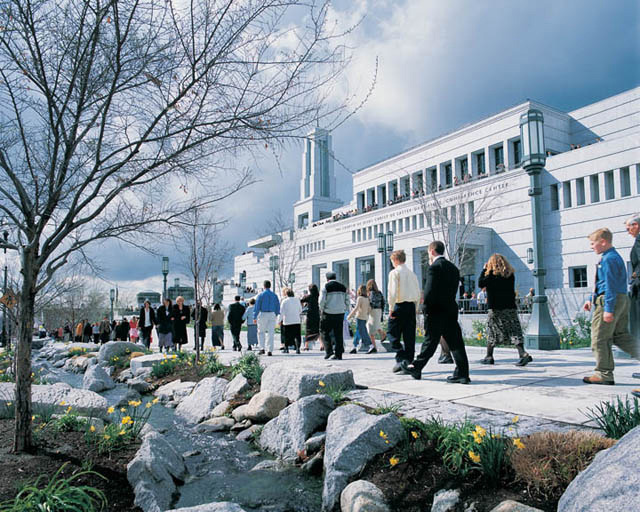 At first, I didn't think much of the e-mails.  I answered each as carefully and completely as I could.  Little did I know, within a week I would go from being managing editor of The Signal to being "The Guy Who Answers E-mails From Curious Members of the LDS (Mormon) Church Throughout the World Who Want to Know if we REALLY Published a Letter from Paul Allen Praising the Mormons."  I have tried to remain professional and helpful to those making the queries, but to be quite frank, it has become a bit overwhelming.  I haven't counted, but suffice to say the number of inquiries is easily in the several hundreds.  The e-mails and phone calls have come to me from all over — Utah, of course, but also a wide array of states ranging from Hawaii to the Beast Coast, and several out of Canada, from Toronto to the remote reaches of Manitoba. (Brrr.) Other nations have been represented, too, including Australia and New Zealand.
Apparently, members of the Mormon faith get beat up a lot in the court of public opinion around the nation and world.  You wouldn't know it here in Santa Clarita.
And again, when I think "Mormon," I still tend to think, "Cute Girls."  But there is an almost-sad level of disbelief in these e-mails I receive from people, literally from across the globe, who apparently feel as if their religion is marginalized and ostracized.
The people who have sent me notes are invariably incredulous, as if it's unlikely that a letter complimentary to the Mormon faith would be penned by someone outside the faith, and then, in turn, published by a community newspaper: Can you please confirm that this letter was really published?  Well, yes.  It really was.  And here, on this page, accompanying this column, is a copy of the original letter.  No, I don't have tearsheets available for those who want original copies, but we'll post this version on our web site — making an exception to our typical policy under which one must actually buy the newspaper to read letters to the editor — so LDS church members worldwide can copy the text of the letter and get the confirmation they seek, right here in this column.
Yes, the letter is complimentary to Mormons.  Yes, we really published it – nearly two years ago, but thanks to Internet wizardry and LDS members' skepticism, it's all the rage on Planet Earth and in cyberspace right now.  And now back to your regularly scheduled community newspaper.
As of 2006, the letter was still circulating and being attributed to Paul Allen of Microsoft.  Snopes.com still has a page trying to set the record straight.