Brigham Young University Hawaii is a four year accredited university sponsored by The Church of Jesus Christ of Latter-day Saints. It has a special mission to educate students from Asia and the Pacific Islands.
In 1865, the Mormons purchased a 6000 acre plantation in Laie, Hawaii, on the island of Oahu. A missionary's wife started a school there for students. In 1921, David O. McKay, who would one day be the prophet of the Church, visited the plantation and envisioned a school that would make Laie the spiritual and educational center of the church in the Pacific, and also declared, "From this school, I'll tell you, will go men and women whose influence will be felt for good towards the establishment of peace internationally." Shortly after becoming the prophet in 1951, he began making plans and the school was announced in 1954. He broke ground for the school in February of the following year, and later that year classes began in war surplus buildings and was known as Church College of Hawaii. The school was at that time a two-year community college. One year before Hawaii became a state, the permanent buildings were dedicated. In 1959, the school transitioned to a four year college and was accredited as a four year school in 1961.
In 1973, Marion G. Romney, a prominent church leader declared the school a living laboratory for developing appreciation, tolerance, and esteem for one another. The following year, the school became Brigham Young University-Hawaii Campus. It became an independent school, reporting to the Church Educational System, in 2004. Since that time, the college has achieved recognition as a top school. The 2006 U.S. News' "America's Best Colleges named it the fourth "best comprehensive college-bachelor's" in the Western United States.BYU-Hawaii has students from seventy nations, helping to fulfill President McKay's vision of a school that would help establish peace. In this multicultural environment, students are taught respect for many cultures and come to know people from around the world. Nearly fifty percent of the students come from outside the United States, giving it the highest percentage of international students of any baccalaureate school in the United States.
While working toward traditional academic and spiritual goals, the university also focuses on its unique opportunities as a highly multicultural school. The third item in their Educational Commitments says:
Provide an intercultural learning environment where harmony prevails amidst diversity by helping them:
Acquire knowledge and appreciation of one's own and others' cultures.
Have experiences in student life and in the curriculum that build intercultural understanding.
Gain a profound sense of the fatherhood of God and the kinship of the human family.
Acquire a devout love of God.
Develop genuine concern for the welfare of all members of the human family.
The school is noted for having several unique majors, including international Business Studies, Hawaiian Studies, and Pacific Island Studies. It is considered to have outstanding programs in business, education, computers and technology, the sciences, and fine arts.
Students at BYU-Hawaii are required to live by an Honor Code. This code follows the moral standards of The Church of Jesus Christ of Latter-day Saints, and all students, staff, and faculty are required to sign a pledge and are held accountable for this pledge. The code includes a commitment to obey the law of chastity, follow the Mormon health code (including abstaining from alcohol, tobacco, and drugs), and uphold standards of academic integrity. Although students at all Church schools sign this pledge, students at BYU-Hawaii also vow to abstain from drinking kava, a Polynesian drink that has some drug-like affects.
The school's mission statement lays out the goals of the university:
"Brigham Young University-Hawaii—founded by prophets and operated by The Church of Jesus Christ of Latter-day Saints—exists to assist individuals in their quest for perfection and eternal life and in their efforts to influence the establishment of peace internationally.
We seek to accomplish this by:
Educating the minds and spirits of students within an intercultural, gospel-centered environment and curriculum that increases faith in God and the Restored Gospel, is intellectually enlarging, is character building, and leads to a life of learning and service.
Preparing men and women with the intercultural and leadership skills necessary to promote world peace and international brotherhood, to address world problems, and to be a righteous influence in families, professions, civic responsibilities, social affiliations, and the Church.
Extending the blessings of learning to members of the Church, particularly in Asia and the Pacific.
Developing friends for the University and the Church.
Maintaining a commitment to operational efficiency and continuous improvement."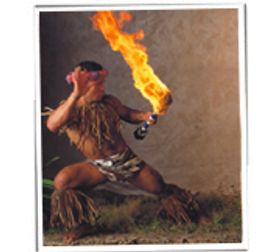 Brigham Young University-Hawaii maintains a close relationship with the Polynesian Cultural Center. This center, created to help preserve native cultures and share them with the world, provides employment for thirty percent of the students, many of whom are dependent on this work in order to remain in school. All but ten percent of the remaining students are employed on campus.
Brigham Young University—Hawaii is a unique experiment in multicultural brotherhood in a stringently academic environment. In a world that is increasingly international and multicultural, it sets an example for the world to follow.